Featured Interior Projects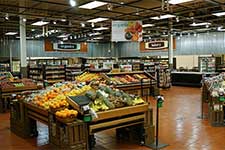 Marsh Fresh Market
.
Zionsville, IN
Wal-Mart Store #1709
Remodel
.
Angola, IN
Noble Romans Pizza / Pub
Brownsburg, IN
Yogurtz Yogurt Shop
.
Fishers, IN
Brown County Elementary School
.
Nashville, IN
Marsh Main Street Market
Store #3
.
Bloomington, IN
City of Greenwood Block Renovations
.
Greenwood, IN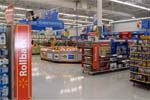 Marsh Fresh Market
.
Bloomington, IN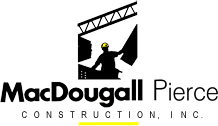 MacDougall Pierce Construction www.macdougallpierce.com 317.596.6371(ph) © 2023
Welcome to MacDougall Pierce Interiors
Remodeling. Repair. Renovation. Maintenance. Sometimes you may not need the full services of a general contractor. That's when our Small Projects Division can help. We're a specialized team that provides unique services. We operate with competitive pricing, low overhead and quick response of a small construction company, but with the vast resources and experience of a large general contractor.
Door installation, concrete work, building additions, or remodeling, no job is too small. The small projects division handles jobs in the price range of $500 - $500,000. We typically price up jobs from little more than a 8.5 x 11 sketch or a list of criteria. Many of these types of jobs do not require a great deal of city or state involvement allowing quick turnaround time from start to finish.
Insurance related jobs are also on our list. We have vast experience in damage repair resulting from vehicular traffic, buildings, fire, weather and structural failures. We have crews that are available 24 hours a day/7 days a week to help with any emergency that might arise.
Call a professional contractor who cares about your small projects - the Small Projects/Interiors Division of MacDougall Pierce. Contact James Eckerty today at
jeckerty@mpconstr.com
Starbucks Coffee
Lebanon, IN